"Love Is All Around" The 1st Hong Kong Chinese & English Essay-Writing Competition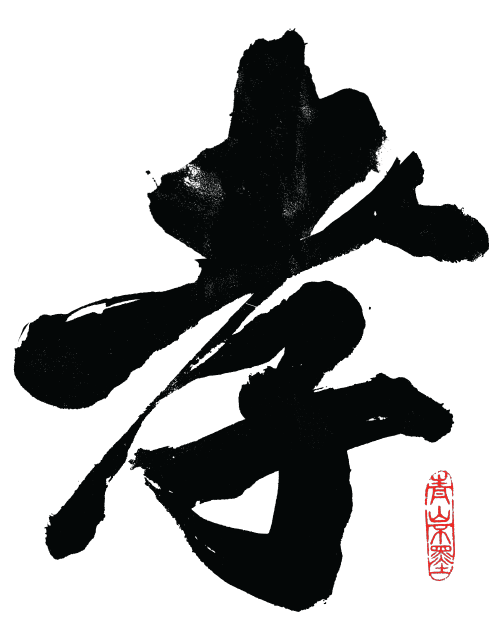 Organized by
Co-organized by
The Hong Kong Media Art and Cultural Exchange Association
Supported by
Department of Publicity, Cultural and Sports Affairs, Liaison Office of the Central People's Government in the HKSAR
Department of Educational, Scientific and Technological Affairs, Liaison Office of the Central People's Government in the HKSAR
Sponsored by
LU AND MARISA CHARITABLE FOUNDATION
Objectives
The Chinese saying goes, 'Xiao is the most important of all virtues.' Filial love and respect for one's parents, elders, and the elderly in general is the fundamental bedrock of traditional Chinese morality. It was and continues to be the most basic principle governing Chinese society. A filial person loves and respects his or her parents and elderly relatives, and provides for them in their dotage, right until the end of their lives and beyond. The virtue of Xiao also encapsulates a deeper significance, exerting a profound and fascinating influence on the individual, the family, society, the nation, and even the whole world. The theme of this competition is "filial piety". We hope to raise awareness of Chinese tradition through the competition.
Divisions and eligibility
Primary School
All students attending primary schools in Hong Kong
Chinese or English division: 500 characters / word limit
Secondary School
All students attending secondary schools in Hong Kong
Chinese or English division: 1000 characters / word limit
Open Section
Students attending tertiary education institutions in Hong Kong or Hong Kong residents over 18
Chinese or English division: 1500 characters / word limit
Formatting requirements
Entries can be hand written or typed.
Hand-written entries should be done in black ball pen. Please ensure your handwriting is neat and clear. Do not write on both sides of the paper.
Please include word count (without punctuation), and insert page numbers.
4. E-entries should be saved and submitted as .doc/.docx.
Submission guideline
Please include personal details such as your name, school (if any), class (if any), phone number, first four characters of your id card (eg:A123xxxx) in your entry.
Deadline of submission is 15 April, 2018 (As indicated by post stamp. Late entries will not be entertained)
Result release: Award winners will be notified by early June, 2018
Entries must be original, not previously published or submitted to other similar competitions. Plagiarism is strictly prohibited and will be disqualified.
The adjudicating panel's decision is final.
Copy right and relevant intellectual properties of award winning entries belong to the organizers. Organizers have the right to edit, duplicate, release or publish the entries.
Participants should understand and agree to the above rules before emailing or posting their entries.
The organizers reserve the right to make changes to the above without prior notification to participants.
Submission method
Please submit your entries by email or by post to the secretary office by 15 April, 2018.
Email: [email protected]
Address: Room 409, Brill Plaza, 82-84 To Kwa Wan Road, Kowloon, Hong Kong
Awards
Primary and Secondary School
Chinese and English divisions
Open Section
Chinese and English divisions
Champion
HK$20,000 and certificate
HK$30,000 and certificate
Second place
HK$15,000 and certificate
HK$20,000 and certificate
Third place
HK$10,000 and certificate
HK$15,000 and certificate
Merits prizes(10 places)
HK$2,000 and certificate
HK$3,000 and certificate
One champion, second place, third place holder, as well as 10 merit prize winners will be selected for each division respectively.
Organizing Committee
Honorary Chairman

Lo To Lee-kwan
Co-founder of Great Eagle Group

Honorary Director

TSANG Yok-sing, Jasper
President, the 4th and the 5th Legislative Council of the HKSAR
Chan Kam Lam
Council Members of the Hong Kong Polytechnic University
Tam Kam Kau
Member of the National Committee of CPPCC, Chairman of Hong Kong Culture Association
Dr. Winnie P. S. Ko
Member of the National Committee of CPPCC, Honorary President of Hong Kong Federation of Journalists

Director

Zhang Guo Liang
President of Hong Kong Federation of Journalists
Lo Kai Shui Lu
Chairman of Sun Fook Kong Group
Jiang Zai Zhong
Member of the National Committee of CPPCC, Chairman of Hong Kong Federation of Journalists

Deputy Director

Lai Ting Yiu
CEO & Chief Editor of Sing Tao Newspaper Group Ltd.
Liu Wei Zhong
Executive Chairman of Hong Kong Federation of Journalists
Ma Ho Man
Hoffman, Executive Chairman of Hong Kong Culture Association
Tammy Tam
Editor-in-Chief of South China Morning Post
Zhou Li
Publisher & Editor-in-Chief of China Daily Asia Pacific

Secretary-General

Lily Pang
Chairman of The Hong Kong Media Art and Cultural Exchange Association
Judging Panel (Chinese Division)
Professor Huang Yu
Dean of School of Communication, Hong Kong Baptist University
Hui Ping
Executive Director of Hong Kong Federation of Journalists
Kwan Wai, Peter
Senior Teaching Fellow of Department of Media and Communication, City University of Hong Kong
Kwok Yat Ming
Vice-Chairman of Hong Kong Federation of Journalists
Leung Heung Nam
Editor-in-Chief of Ming Pao
Poon Yiu Ming
Chief Editor & General Manager of Ming Pao Monthly
Judging Panel (English Division)
Chen Yao
Deputy Director of Xinhua News Agency Asia-Pacific Regional Bureau
Michael Chugani
Author, Journalist
Kuo Yiu Kwan, Peter
Vice-Chairman of Hong Kong Federation of Journalists
Tammy Tam
Editor-in-Chief of South China Morning Post
Ivan K. P. Tong
Editor-in-Chief of the Standard
Colin Touchin
Conductor, Educator
Zhou Li
Publisher & Editor-in-Chief of China Daily Asia Pacific
(All of the above in no particular order)
Hotline
3590 9975 / 3590 4856